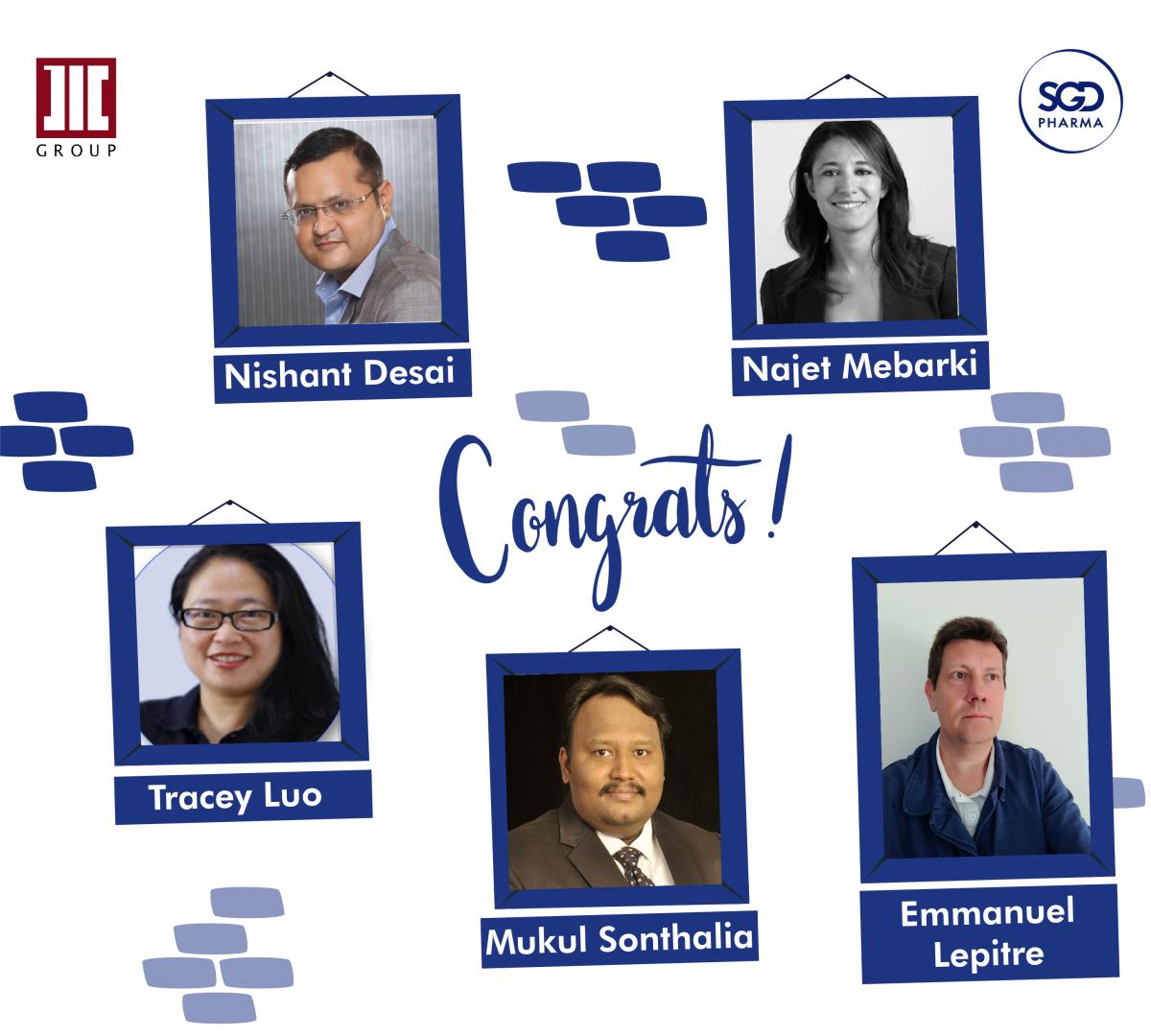 25th February 2021
Traditionally, around the Chinese Lunar New Year, our Shareholder, China Jianyin Investment Limited (JIC), conducts a group management meeting in Beijing to present operational and financial results for the year. The conference culminates with a lavish employee talent event and presentation of The Golden Ploughshare Awards, which are given to employees selected in recognition of their exceptional performance and commitment.
This year, due to C19 pandemic, the conference is cancelled but JIC wishes to maintain the employees' recognition.
For 2020, our awardees are:
- Emmanuel Lepitre - Quality Manager, SQLM
- Mukul Sonthalia - Finance Director, India
- Najet Mebarki - Senior Product Manager
- Nishant Desai - Sales & Marketing Director, India
- Tracey Luo - Procurement Director, China
The entire SGD Pharma team is proud of their recognition and congratulates them for it.