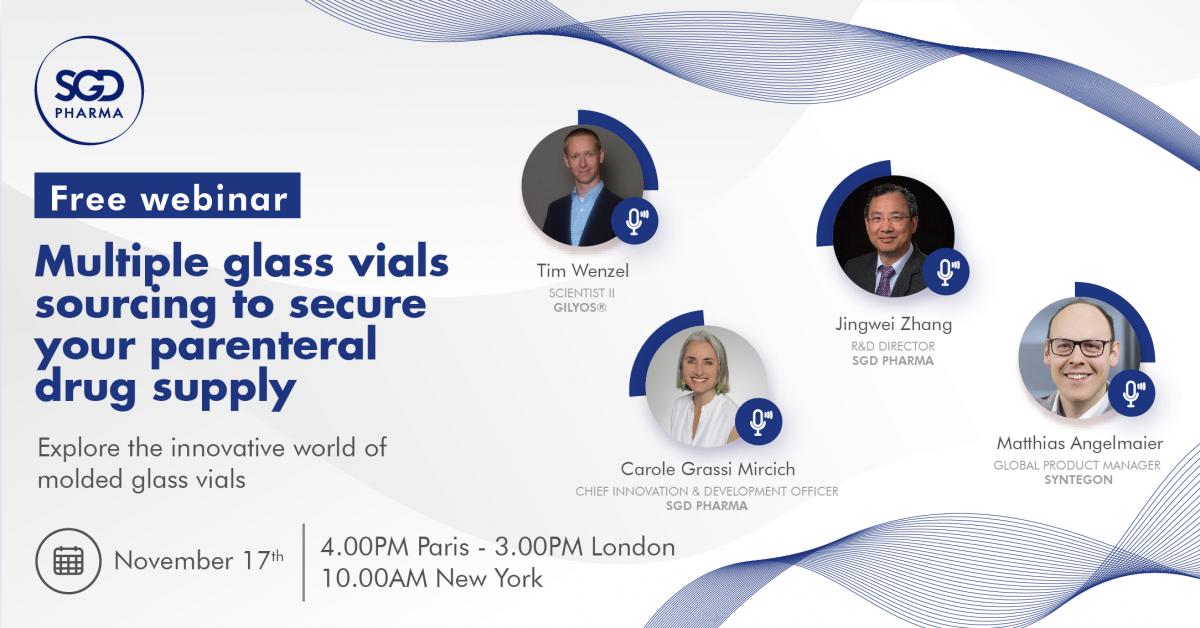 Explore the innovative world of molded glass vials
In 2021, worldwide capacities of tubular glass vials have been under stress to cover the global market need and this trend is expected to continue.
To face this challenge, pharma, biopharma and veterinary customers may validate multiple sources of glass vials (tubular and molded) to alleviate the strain currently placed on their supply chain. Whether you are developing a COVID-19 vaccine or new treatments, or if you are a CMO filling parenteral drugs, we understand that the integration of a new container solution in a manufacturing process designed for tubular glass vials can be a challenge from both a regulatory and a manufacturing point of view.
At SGD Pharma, we want to share our expertise and demonstrate the support available to help you avoid supply chain bottlenecks. We have analyzed the current challenges and have the experience to support you to ease the switch to or integration of molded glass vials in your SOP.
Date: 17 November
Time: 4:00PM Paris - 3:00PM London 10:00AM New York
Duration: 60 minutes