Eighteen months after the foundation stone of its French plant at Saint-Quentin-la-Motte (Somme region), SGD Pharma organized a grand opening for its fifth industrial site, dedicated to the pharmaceutical industry.
Greenfield to State-of-the-Art in 18 months:
Close to the historical site of Mers Les Bains, the plant represented a fourfold challenge for the company: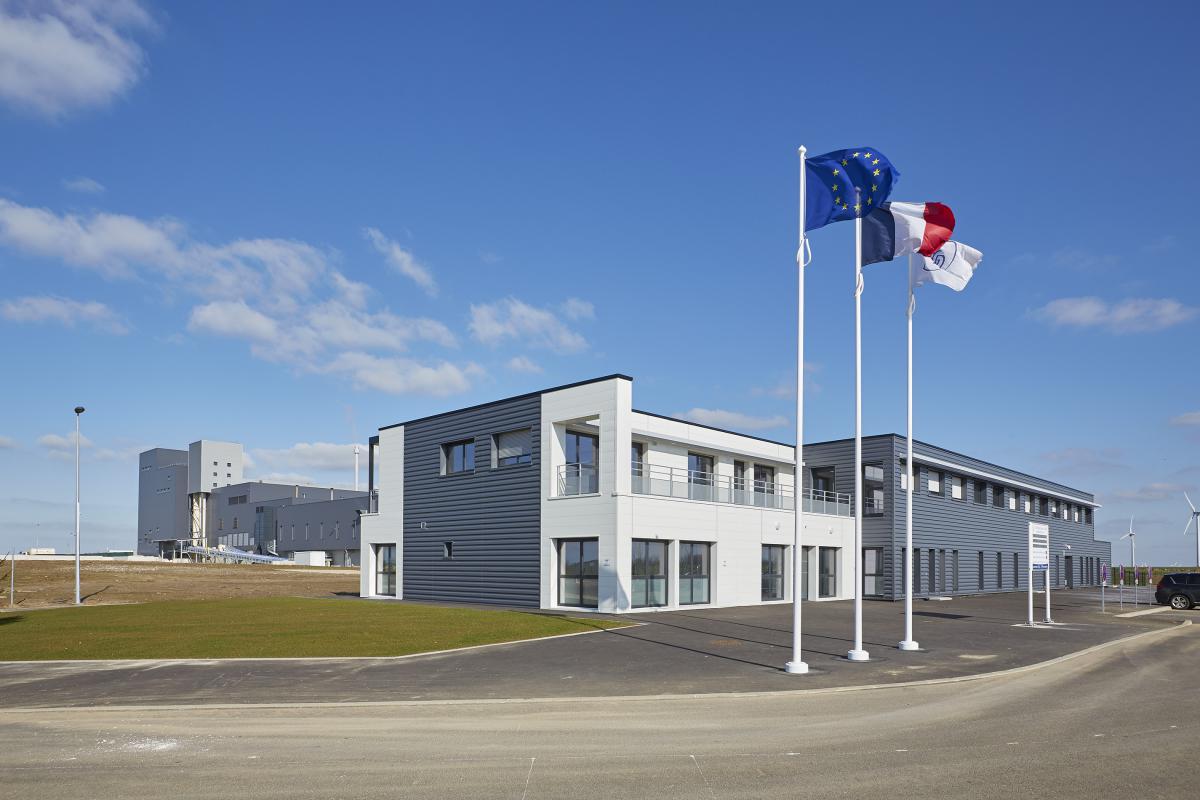 technological: a plant's design, building and start up within very short delivery times (18 months),
industrial: an outage transferred from the historical site to the new one without any interruption or additional delay for the clients,
financial: a more than €65M investment for a site designed with a specific care for environmental aspects (material, energy saving solutions…), the employees' working conditions (ergonomy, light etc) and equipped with the best technologies to manufacture high quality glass.
human: the successful transfer of 250 people over a transition period that lasted various months.
The 13 hactares' site benefits from a state of the art equipment (electrical and oxy-gaz furnaces) enabling an outage daily capacity of 1 million bottles and 20.000 tons per year.
Thanks to the local know-how and the transfer of the existing staff, the first bottles were produced in September 2015 and the site is fully operational since last February.
Specialized in neutral molded glass for pharmaceutical bottles, Saint Quentin plant will become the global group's center for excellence on this specific glass typology (type I). 
The type I glass presents the best properties for pharmaceuticals and specifically for the parenteral drug products (injections, perfusions etc).
The Saint Quentin plant also houses a R&D hub for the group, playing a key role in the growth' strategy of SGD Pharma in the constant research of innovative solutions.
First glass factory to be built for the past twenty years in France, the new plant has also preserved the existing jobs and will contribute to direct and indirect job's creation. In 2015, 20 jobs were created thanks to the new plant which counts today 270 employees.
Laurent Zuber, Commercial Chief Officer declared "this opening marks for our company the final step of a major project that lasted almost two years. We are particularly proud today to present to our partners a state of the art site that can address the specific and very high requirements of the pharmaceutical industry".
Find more on Saint Quentin plant.