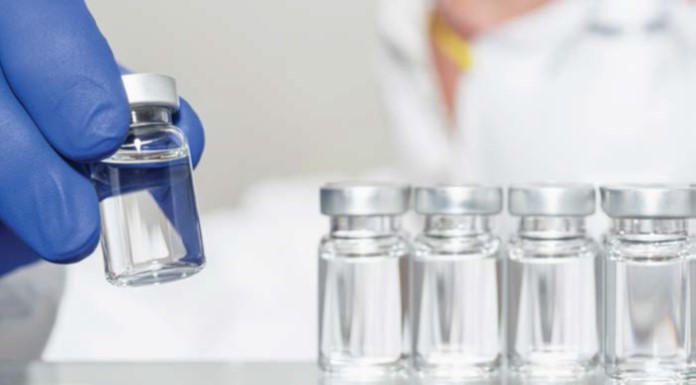 SGD Pharma, one of That's Nice's Road to 2021 sponsors, discusses how the company is innovating to face the challenges of the COVID-19 pandemic and beyond to face the future of healthcare.
Source: Pharma's Almanac - July 1, 2020 - https://www.pharmasalmanac.com/articles/how-is-sgd-pharma-innovating-thr...
Innovation supports SGD Pharma's strategic objectives. SGD Pharma has improved on its existing strengths to develop transformational projects and breakthroughs that will allow the company to defend its leadership position in process and products, to expand within differentiated and cost-competitive markets, and to develop in "pharmerging" countries.
To be truly innovative, an idea must be replicable at an economical cost and must satisfy a specific need in the market. Innovation at SGD Pharma stems from all functions of the company, including quality, regulatory, marketing, R&D, engineering, sales and operations planning, and environmental health and safety, and focuses on the primary objectives of increasing patient safety, reducing total cost of ownership, increasing convenience and flexibility, and bringing additional value to targeted therapies. The company is achieving these objectives through an innovation strategy supported by eight pillars: chemical durability, increasing quality, improving inspectability, dimensional aspects, physical resistance, flexibility, and services.
The latest product innovations that SGD Pharma provides to its customers include the EasyLyo product line for customers who experience breakage issues during lyophilization or liquid filling; Sterinity,which increases flexibility and safety of supply through a platform of ready-touse molded glass vials; Clareo, molded glass vials with improved mechanical resistance, reduced breakage rates, and improved inspectability; and the free SGD Pharma App, which optimizes interactions between quality controllers and technical staff by simplifying the identification of noncompliances that may be present in molded glass bottles.
Innovating During the COVID-19 Pandemic
As a critical supplier to the pharmaceutical industry, SGD Pharma has strong experience in the preparation of contingency plans. SGD Pharma's clients are on the front lines supplying healthcare systems, and the company is working closely with them to build and maintain security inventories, adapt production and deliveries, and accelerate processes.
Since mid-January, SGD Pharma has been effectively managing preventive actions in its Zhanjiang plant in southern China. Based on these effective measures, SGD Pharma has deployed a similar strict Spread Limitation Plan in its European facilities based on access and circulation management, external personal management, and limitation of internal–external contacts for employees and visitors. Owing to the comprehensive efforts of its employees, all five SGD Pharma glass plants — in France, Germany, China, and India — are running at full capacity.
As the companies across the industry race to produce a vaccine against COVID-19, the Sterinity and EasyLyo platforms take on even greater significance. Both Sterinity and EasyLyo reduce development timelines and contribute to the safety of supply. Thanks to strong internal communication within their factories, SGD Pharma has kept up production and continues to focus on innovation, extrapolating insights from customers, and furthering business. More than ever, SGD Pharma is positioning itself to address the needs of the market, including expanding on the company's flexibility and continuously improving quality.