​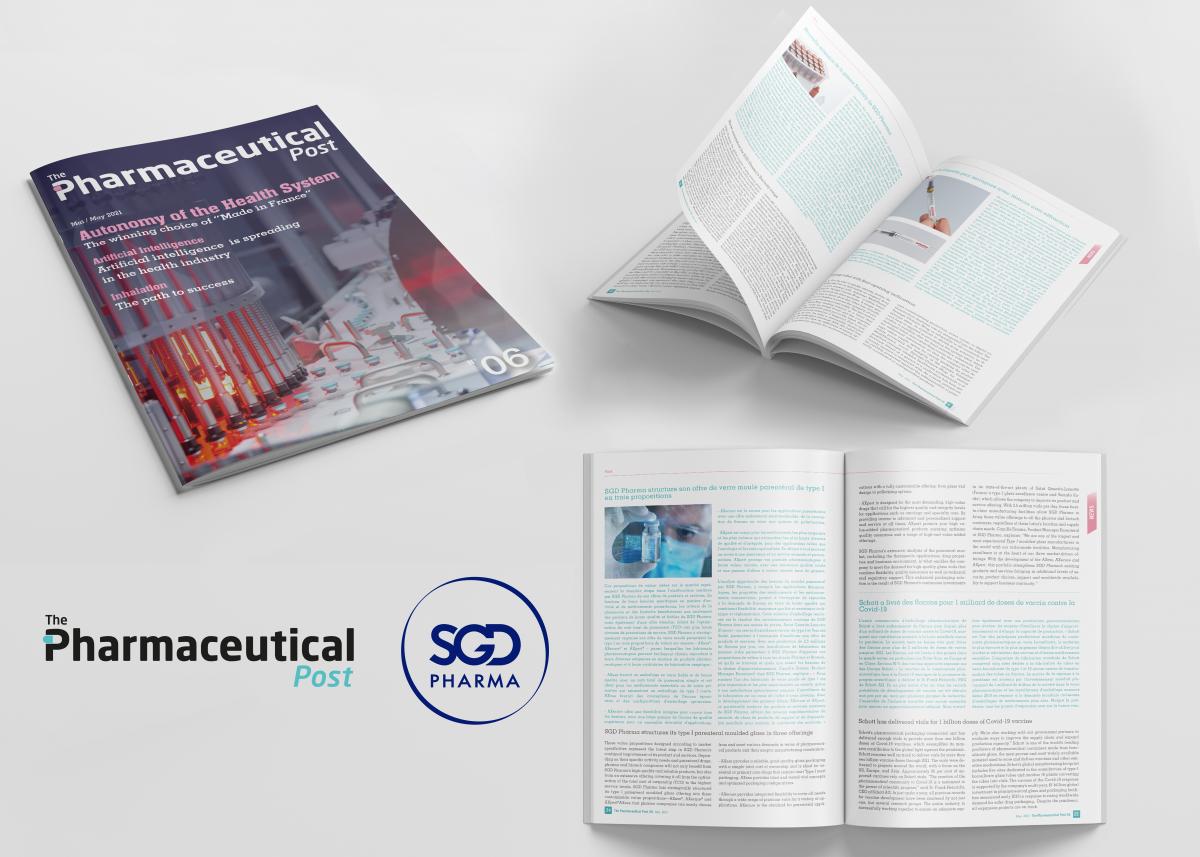 Source: The Pharmaceutical Post - N°6 - May 2021
New extension for SGD Pharma's Sterinity range
SGD Pharma, the global supplier of glass primary packaging, extends its Sterinity platform of RTU molded glass vials with the introduction on the market of​ a new 50 ml amber glass vial, available from stock.
https://www.sgd-pharma.com/sterile-and-depyrogenated
​SGD Pharma structures its type I parenteral molded glass in three offerings
These value propositions designed according to market specificities represent the latest step in SGD Pharma's continual improvement of its product and services.
https://www.sgd-pharma.com/parenteral-type-i-offer
Click on the image to read both articles.