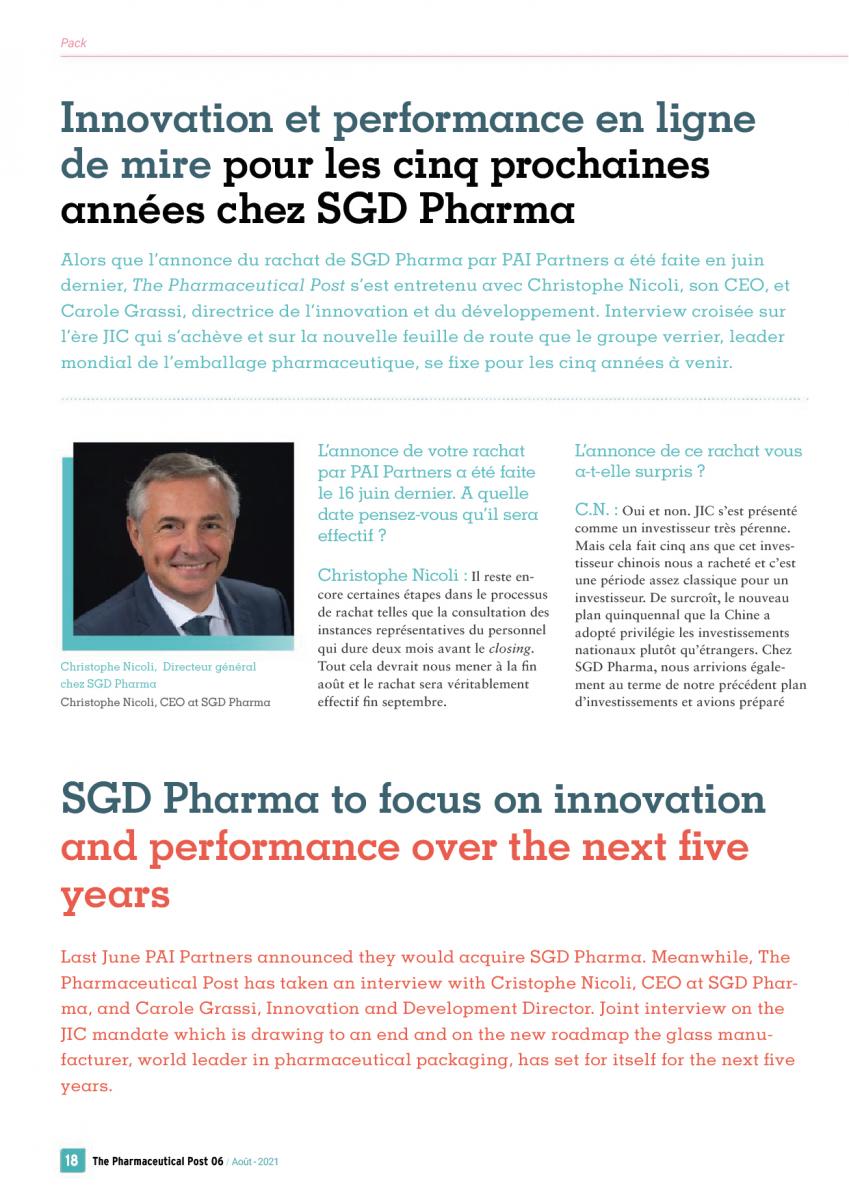 SGD Pharma to focus on innovation and performance over the next five years
Last June PAI Partners announced they would acquire SGD Pharma. Meanwhile, The Pharmaceutical Post has taken an interview with Christophe Nicoli, CEO at SGD Pharma, and Carole Grassi, Innovation and Development Director. Joint interview on the JIC mandate which is drawing to an end and on the new roadmap the glass manufacturer, world leader in pharmaceutical packaging, has set for itself for the next five years.
Read the full article here.