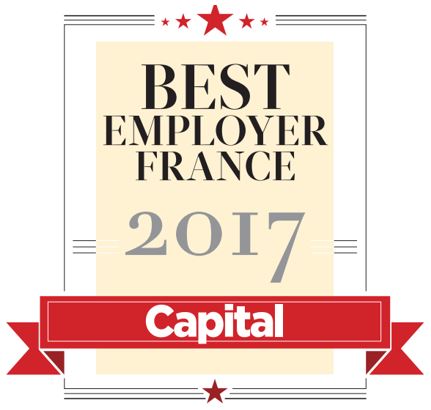 The yearly publication of the best employers in France by monthly magazine Capital has ranked SGD Pharma in the 4th position in its industry.
German institute Statista, on behalf of monthly magaz​ine Capital, conducted for the third year in a row a large survey on the best employers in France.
The survey was based on anonymous answers of a large panel of participants since more than 20 000 people working in companies with more than 500 employees were interviewed.
30 business sectors were screened by the survey and all people interviewed were able to rank their employer on the basis of 32 criteria showing the in-depth of the analysis.
By combining and comparing the different criteria, 6 key factors influencing an employee in recommending the company he is working in,  were identified: image and company public perception, remuneration package and career development, quality of the management, balance between private and professional life, working conditions and gender parity.
 
As this ranking underlines, the twelve companies awarded in the heavy industry sector, were focused on the employee's safety and health, two priorities considered key as in our group.