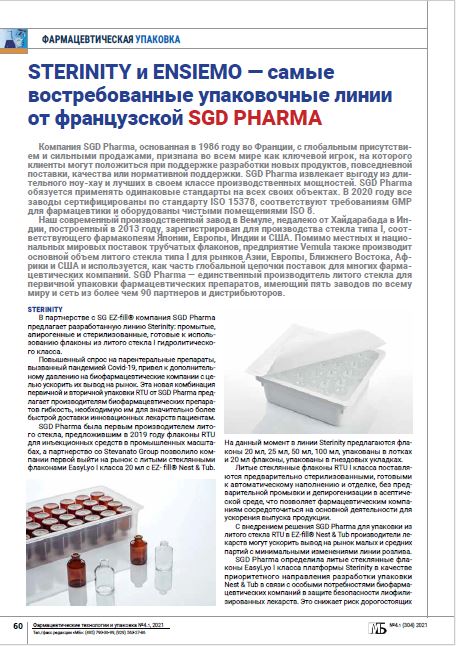 Source: Pharmaceutical technologies and packaging – November 2021 – N°304
Sterinity & Ensiemo by SGD Pharma, the must have glass packaging offers. 
Need to deliver innovative medicines to patients significantly faster?
20ml EasyLyo molded glass Type I vials are now available Ready-to Use (RTU) in SG EZ-fill® Nest & Tub.
Looking for child-resistant packaging solution for CBD oils?
Ensiemo, produced in a pharmaceutical environment, is available in 10ml, 15ml and 30ml bottles, in clear or amber glass, with two teat types on offer for CRC, and a range of pipette tip shape options.
Discover both SGD Pharma innovations here.