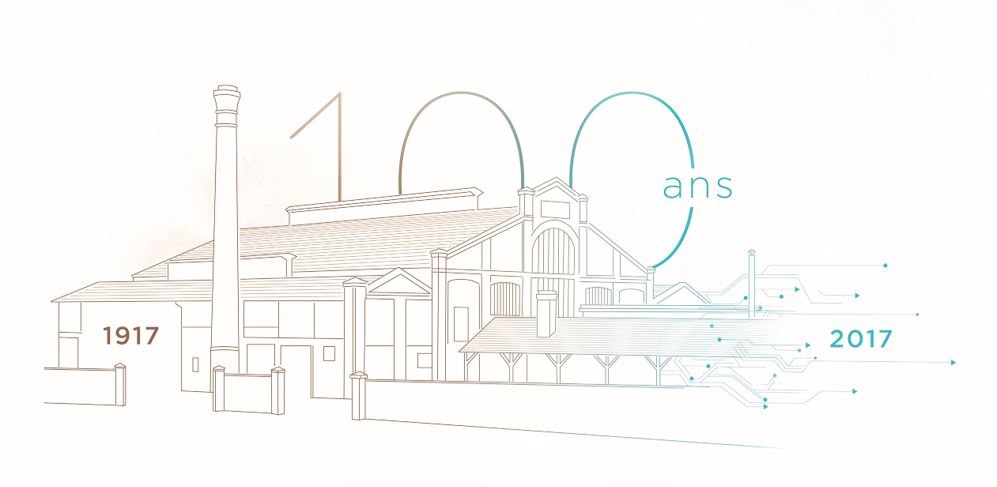 Pioneer in pharmaceutical glass bottle's manufacturing, SGD Pharma French plant at Sucy en Brie (Marne) is celebrating its 100th year anniversary.
Founded in 1917, SGD Pharma French plant, located in the suburb of Paris, supplies type II and III clear and amber glass vials to the global pharmaceutical market.  Its additional offer in the plastic-coated and printing aerosols meets the laboratories' specific needs.
A well-known expertise, high quality and service levels enable the plant to be a central and competitive player of the European pharmaceutical market. As the biggest European plant of the group for this kind of glass, Sucy en Brie plant ensures a secure supply of injection and infusion vials all over the world playing therefore a major role in the patients' health.
Thanks to production capabilities of more than 1 billion vials per year and a strong flexibility, in particular for small series, Sucy's plant has a large product portfolio of more than 700 references for the oral, nasal and parenteral applications.
Sucy plant represents an essential pillar of SGD Pharma's growth strategy. SGD Pharma wishes to implement, from 2017 to 2020, an important investment plan to guaranty its competitiveness. 
In order to celebrate all the site's employees, an Open Day for families was organized enabling to share, through various activities, a know-how developed for over a century!