Social and environmental stakes leads SGD Pharma to build and set up its strategy taking into account sustainable development.
SGD Pharma commits to reduce its impact on the society and on the planet. We can rely on a corporate identity, strong values and employee's involvement. Daily actions, innovation, continuous improvement and strong collaboration between departments and countries support SGD Pharma to produce better glass vials and to ensure patient safety.  
SGD Pharma men and women are daily involved to contribute to satisfy our customers as well as to support sustainable development with focus on 3 main axes:
1. Environmental commitment
SGD Pharma business uses a lot of energies. The management of natural resources and energy is a key indicator as regards to environmental as well as global performance. This indicator helps to build a profitable growth on a long term basis, including planet stakes and benefiting our customers, our stakeholders, our teams and our partners.
The quality and performance of our manufacturing facilities are worldwide renowned amongst the glass industry. It is the result of the involvement of our teams and our regular investments to optimise resources (energy, raw materials…) and protect the environment. 
SGD Pharma implements its environmental process using 4 pillars:
REDUCE, RECYCLE, RESEARCH, RESPECT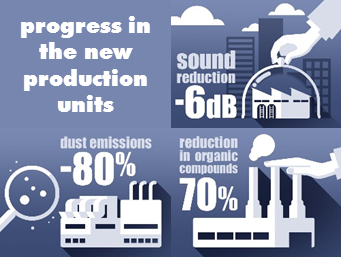 Reduce
This first principle is implemented by SGD Pharma when making its products. Reducing energy consumption, glass pollutions, such as dusts, CO2 and SOx, and waste is the main priority. SGD Pharma new plant uses 20% of renewable energy.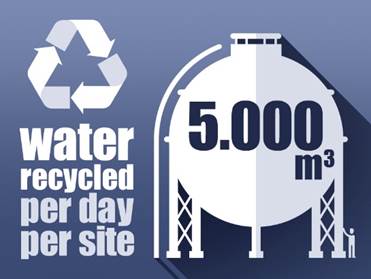 Recycle
Waste and water are the focuses for recycling: 
Optimisation of waste treatment 
Internal recycling of cooling water and development of its in-situ re-use
Internal re-use of cullet 
100% of  industrial wastewater is recovered and recycled in our new plant.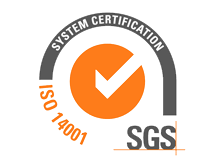 Research
The management of energy consumption is a major goal in the glass industry. To reach this goal, the Management system of Energy, in compliance with the standard ISO 50001:2011, has been implemented in several facilities.
In 2014, Sucy facility improved its energetic performance by more than 3%.
Respect
Respect is the first step to environmental commitment of SGD Pharma: respect of environment, resources, regions and its inhabitants where SGD Pharma is located. Protecting the environment is a daily commitment and vigilance on our manufacturing sites.
Saint Quentin French plant is classified for the protection of environment. Aware of this classification from the design of the plant until now, the company and its employees join in to reach zero environmental accident and to reduce to the minimum its impact on the environment.
3. Local commitment
SGD Pharma wants to highlight the positive impact of its presence on the local community to its involved partners, local authorities, neighbours, employees, customers, NGO, and surrounding companies...
In India, SGD Pharma supports the development of the Vemula village where the facility is. We have participated at:
The improvement of the school facilities as well as supply of school material
An easier access to drinkable water with 2 bore wells and a water tank
The support of the local police department to organize new recruits training
In Kipfenberg, Germany, the access to the facility was shared with neighbours: children had to cross when trucks had to deliver raw materials. This cohabitation was very dangerous for both. In 2015, SGD Pharma and the town of Kipfenberg redesigned this access. A road was built to give a safer access to the neighbours and allow SGD Pharma closed its bounders for trucks to make their deliveries in safe and dedicated environment.