CPhI Festival of Pharma - Free Invitation
Save the date!
CPhI organizes the first 100% digital experience that will connect various players in the pharmaceutical sector.
This event will take place from October 5 to 16, 2020. 
Join SGD Pharma and discover our latest hot news during this Festival of Pharma. 
Register and get your free invitation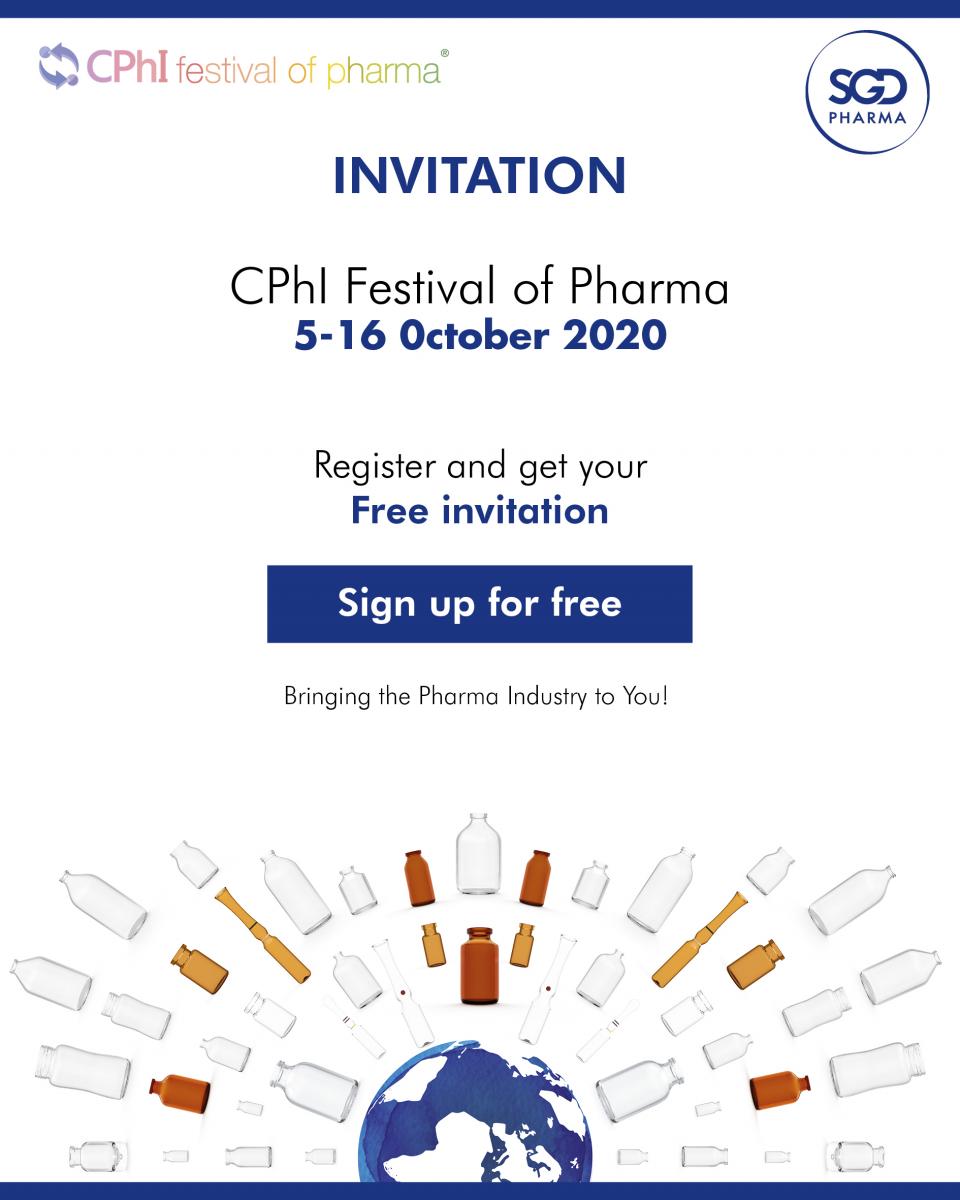 When?
Monday, October 5, 2020 to Friday, October 16, 2020