Plastic coating & printing options for glass packaging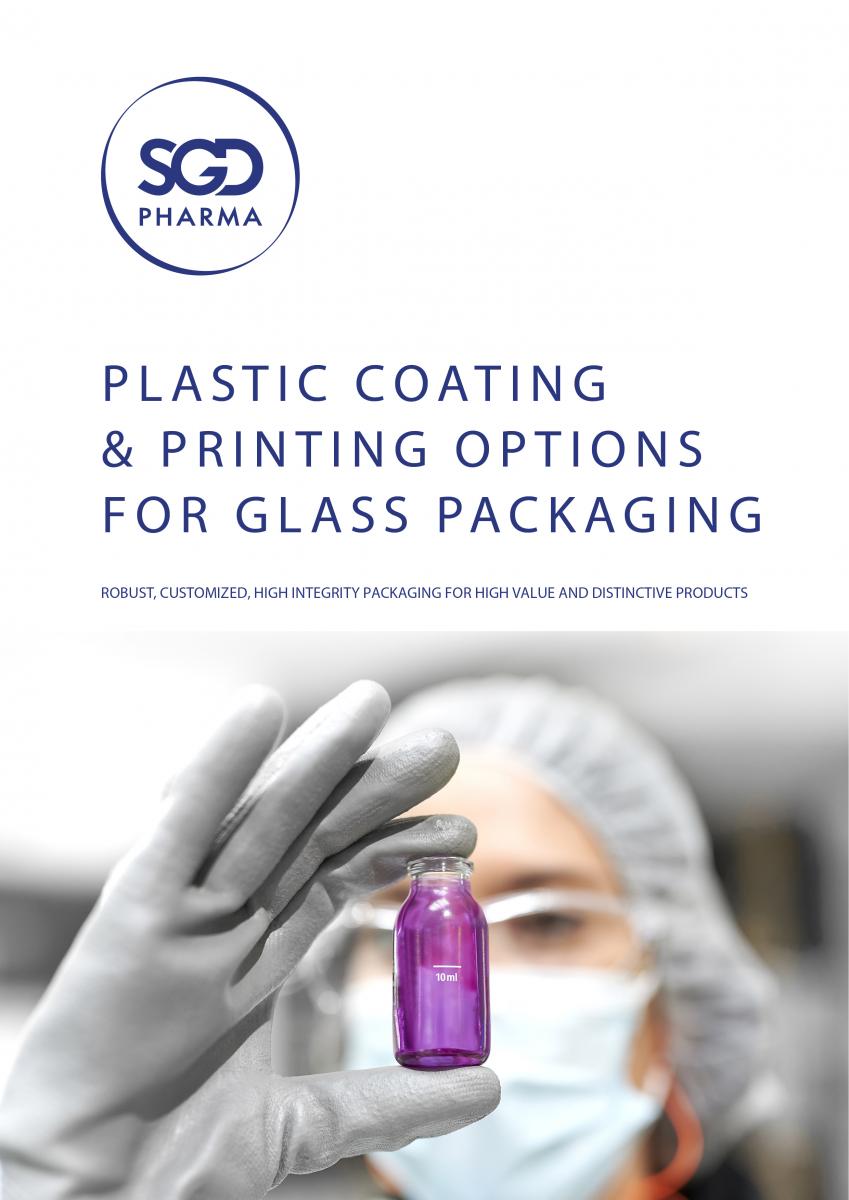 Discover all key features and benefits of plastic coating options offered by SGD Pharma 
SGD Pharma's plastified glass packaging for pharma applications combines the most desirable qualities of both materials to deliver a robust, premium, fully customizable packaging solution. It offers a unique opportunity to deliver your product in perfect condition, in a distinctive branded wrapping. Whether your goal is to safeguard product quality, extend shelf life and ensure rugged protection, or to boost visual appeal, SGD Pharma's high value plastic coated glass will suit your application.
Wrapping glass in plastic improves its mechanical resistance further, lowering drastically the risk of shattering, eliminating the risk of injury for the patient, while at the same time opening up new design opportunities for your brand.
Set your product apart from the competition with a packaging solution that reflects and preserves its quality.
For more details, please click here or download our brochure