Sterinity
Sterinity, high quality sterile and depyrogenated molded glass vials offer
Sterinity by SGD Pharma is the first commercial solution for Ready-To-Use molded vials developped by a manufacturing leader of the pharmaceutical primary packaging industry.
Sterinity is a cost-effective quality solution for drugs requiring an aspetic filling environment. Powered by SG EZ-fill®, it offers washed, depyrogenated and sterilized molded vials.   
Pharmaceutical companies can trust on this service to speed-up product launches on the market while focusing further on their core business activities.
Download the brochure
Get a quotation
Washing
Depyrogenation and sterilization
More flexibility & safety of supply
Choose Sterinity, powered by SG EZ-fill®, and access a strong and large platform of Ready-To-Use products under the same validation standards and packaging.
Faster to market
By removing the first steps of aseptic filling process, Sterinity provides you with readily available molded vials to manage both clinical trials and industrialization phase.
Increased quality and safety
Unique SGD Pharma Asolvex® Type I molded glass minimizes interaction risk. The specific design of the tray and the final packaging solution reduce breakage during storage, transport & handling. It also prevents particles and additional cosmetic non conformities which may be triggered by glass to glass contact.
Reduced Total Cost of Ownership (TCO)
Sterinity allows pharmaceutical companies to outsource their non-core activities, to lower their footprint and reduce the costs related to their employees and utilities.
I selected SGD Pharma and the Sterenity vials in the scope of my project because of the strenght of molded glass compared to stretched glass specially for freeze dring products.
Noureddine Ghariani,
Directeur du site EL Fejja
Easylyo Injectable Vials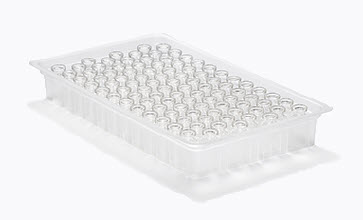 A real innovation for lyophilisation
To provide stronger packaging that is more suitable for the extreme conditions encountered during the lyophilization process: this was the challenge for EasyLyo, a Type I molded glass vial, specially designed to meet the growing demand for small capacity containers for biodrugs.
Vials are placed Side-Up
inside the Nest & Tub
Vials are placed Down-Upside
inside the Tray
ISO Injectable vials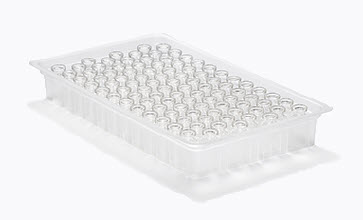 Easylyo Injectable Vials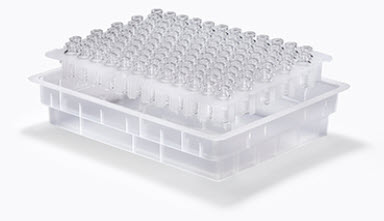 The main issues taken into consideration for the development and design of this new vial were the very specific requirements of the lyophilization process.
A flat base optimizing heat transfer, a 30% reduction in the vials weight, improved durability due to better distribution of the glass, more marked shoulders for improved filling and a standard 20 mm ISO neck compatible with all closures and reconstitution systems on the market.
Contact us