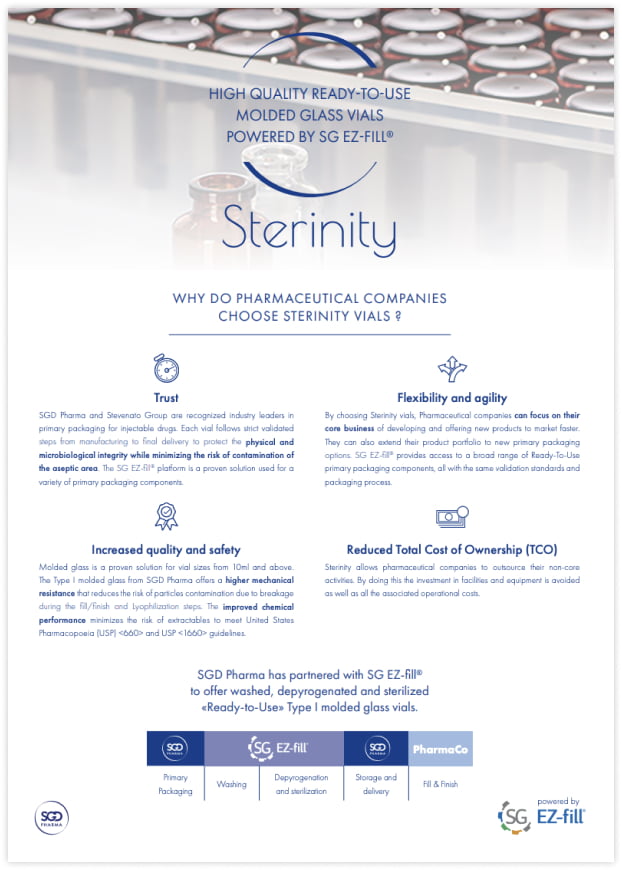 Source: Webpackaging - 10 May 2022
SGD Pharma has announced the introduction of its 100ml Ready-to-Use (RTU) Type I molded glass vials for aseptic fill/finish of parenteral drug products. As a leading glass packaging provider, Neville and More recognizes that this solution is pioneering, as it is the first offering of its kind in EZ-fill® tray configuration.
The 100ml vials, available in both clear and amber molded glass, are powered by the Stevanato Group's EZ-fill® platform. This allows global companies to accelerate the time-to-market of their high-value parenteral drugs with an RTU primary packaging solution suitable for large volumes.
Read the full article here.