A global and patient-oriented player in the pharmaceutical primary packaging industry
With a global footprint and a strong sales force, SGD Pharma is recognized worldwide as a key player that customers can rely on to support new product development, day-to-day delivery, quality or regulatory support.
SGD Pharma benefits from a long know-how and a best-in-class manufacturing footprint. The company has a long-term investment plan to regularly leverage its manufacturing facilities and develop people competencies to be at the cutting edge of the technology. SGD Pharma commits to have the same standard in all its facilities. In 2020, all plants are certified according to ISO 15378 standard, pharma GMP's compliant and equipped with ISO 8 clean rooms.
Our mission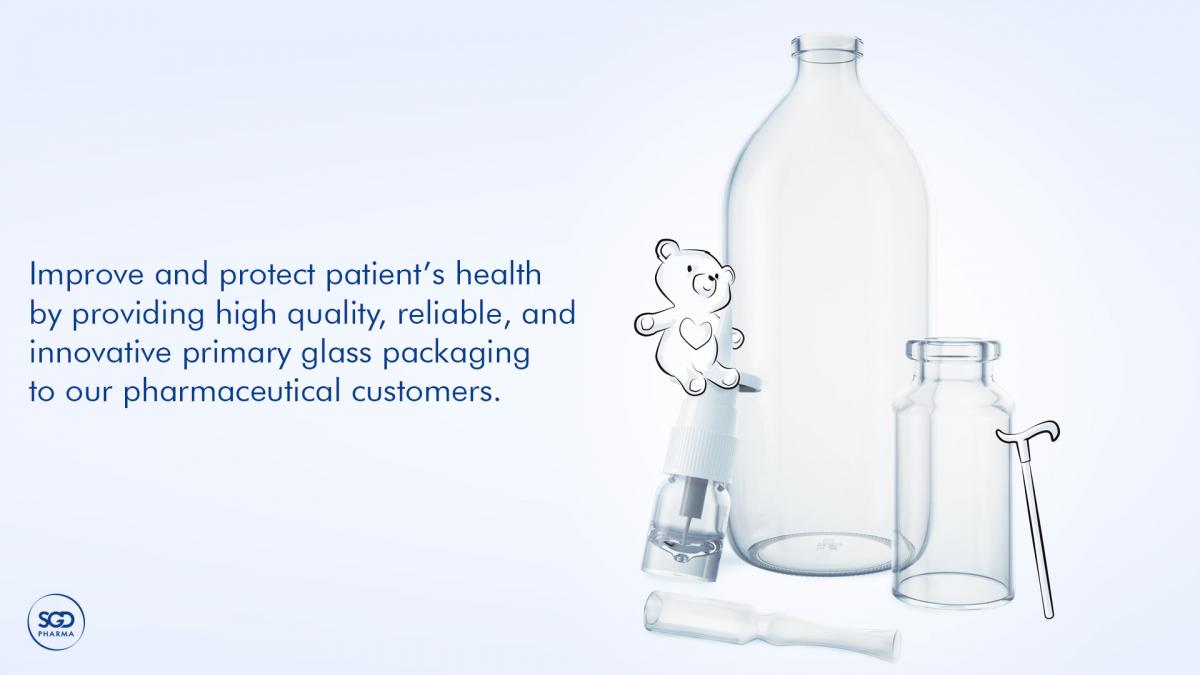 Our vision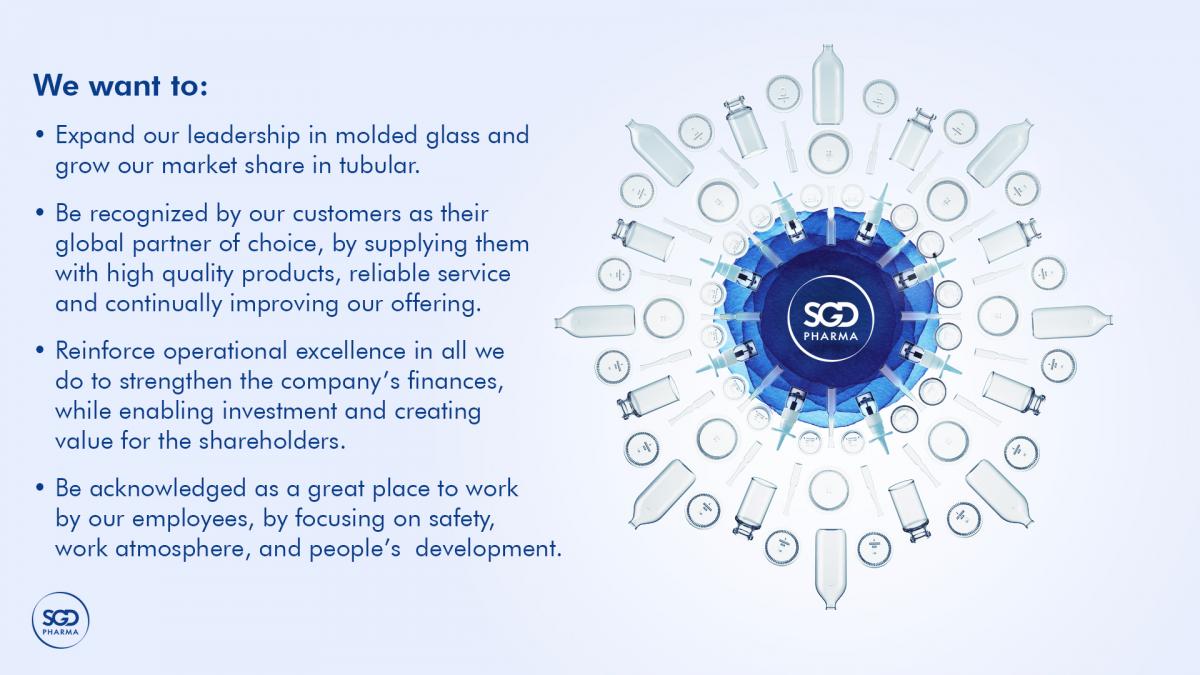 Our 5 guiding principles