Could you summarize up your career for us?
I took an initial "IT Support and Maintenance Manager" associate degree, followed by an undergraduate degree "Corporate Network Administration Manager", and ended with a "Information Systems Manager" Master. This course of study, which included practical professional experience, enabled me to join SGD Pharma in 2009 where I started as an IT technician to become a network administrator 2 years later. After that, I was able to progress at SGD Pharma until I reached the position of France Industrial IT manager in 2016.
Could you describe your job in more detail?
Along with the CIO team, I am responsible for maintaining and developing the IT infrastructure (systems and networks) across all of SGD Pharma's locations in France (SQLM, Sucy, SSV). I handle all industrial IT equipment, LAN networks, and wi-fi.
I act directly or through third-party companies to provide support to users on industrial applications and on computer equipment maintenance. I am the factories' primary contact for implementation or conversion projects involving industrial computer equipment. My goal is to standardize all equipment across all SGD Pharma locations.
Are there any accomplishments that you are particularly proud of since joining SGD Pharma? 
My position brings me into contact with various departments, which gives me the opportunity to manage a wide variety of proj​ects.
Among some of the completed projects, there was one where I had to work closely with the Supply Chain to implement a pallet identification system. This system now allows us to track our pallets and escalate information directly into the SAP management software. 
More recently, I participated in the employee security improvement project. Since our industrial sites operate 24 hours a day, we have implemented a mobile device to enhance protection for our isolated workers. In the event of accident or loss of consciousness, the telephone automatically triggers an alert and ensures that emergency services arrive as quickly as possible. 
Is there something you appreciate about your work environment and would like to share?
What I really enjoy above all is interacting with users and being able to travel to the various sites. It's rewarding to offer them my support every day. In addition, I am fortunate to be able to do my job at production sites, where I can observe the glass bottle production process up close, which makes for a unique work environment. 
Image portrait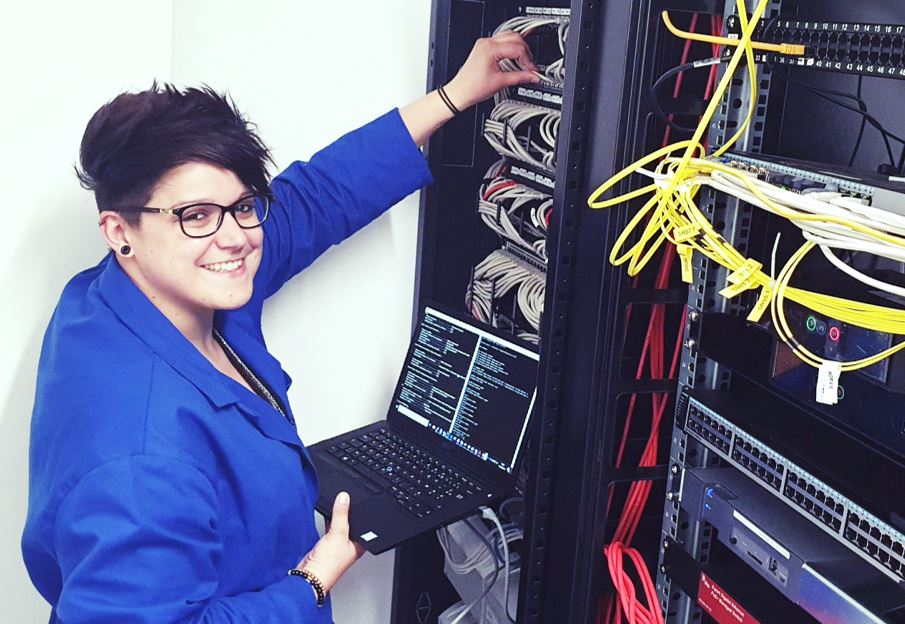 Fonction
France Industrial Information Technology Manager, SGD Pharma Saint-Quentin-la-Motte