Can you summarize your career?
I am mechanical Engineer, and I started my career with Shewta Print Pack Pvt. Ltd. as a Graduate Engineer Trainee.
In 2003, I joined Klasspack, which is a leading glass container manufacturer, now known as Borosil Klasspack, as a Production Engineer. This was my introduction to the glass industry.  
This is where I have learnt for the next 10 years about the glass forming and the business as a whole. I got promoted several times to reach the position of plant head in 2014.
I am one of the very few managers who can actually set a forming machine, which is why I have hands-on approach on the product quality and can mentor young engineers and setters by example.
With my experience and skills, it was imperative that I join the best. With the rise of SGD Pharma in India and its global credentials, I was eager to work with this company, which I did in 2016 as the Manager of production for unit 3.
Can you describe your role in a little more detail?
My mission consists of managing the Unit 3 (Semi-automatic machines) and developing a team that could eventually run the now modern Unit 5 (fully automatic machines). To this end, we train setters, supervisors and machine operators.
There were also machine upgrades that were undertaken to bring them to the level of quality that is internationally recognized.
Are there any achievements that you are particularly proud of since you joined SGD Pharma?
Besides the many machine and process improvements, moving the Unit 3 offline process to a fully online Unit 5, and ramping it up to the full potential of the Overall Equipment Effectiveness (OEE) by having sustained yield management has been the biggest achievement in SGD Pharma India or my whole career so far. It was a green field project, and to engineer it from the start and make it run has been sheer hard work for my team and myself, but also extremely satisfying.
However, half of the upgrades are yet to be done as we must complete phase 2 with additional machines, and implement the second level of automation to enhance safety and efficiency.
Is there something that you particularly enjoy about your work environment and that you would like to share?
I really appreciate the strong safety culture of SGD Pharma. Upper management commitment to workplace safety helps workers take it more seriously and translates into a safer work environment for everyone. Also, the freedom to express and interact with leadership team and contribute directly at policy level, makes me feel responsible and brings a sense of ownership.  
Image portrait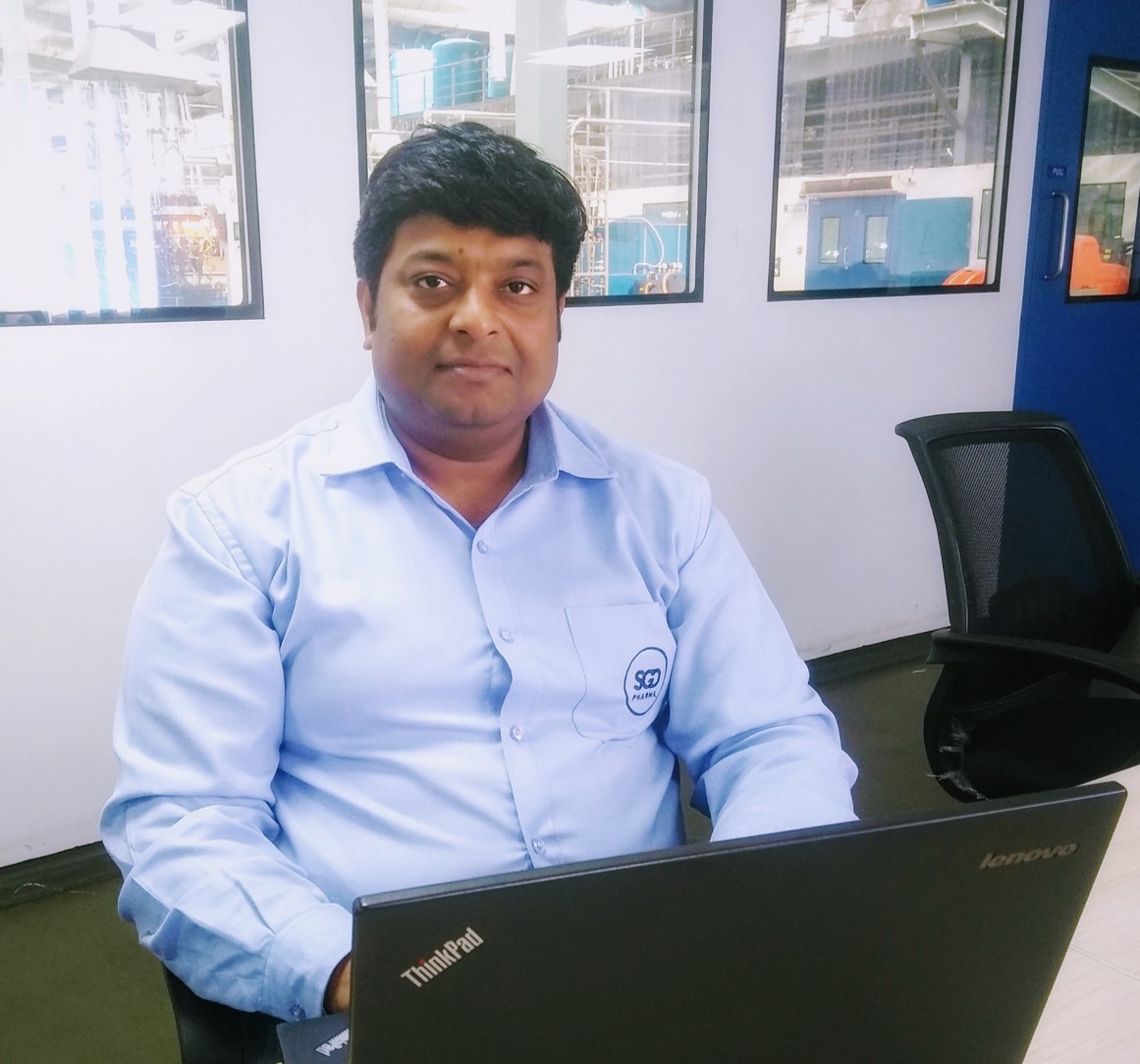 Fonction
Production Manager, Unit-V, Tubular, SGD Pharma India