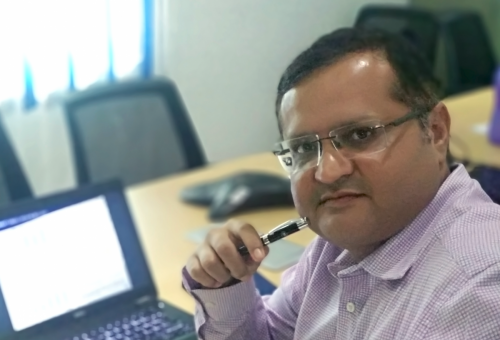 Nishant Desai
G.M. Sales & Marketing, India
Can you summarize your career?
Upon graduating with a diploma in chemistry and receiving my MBA, I began my career as a Medical Sales Representative at Wockhardt Pharmaceuticals (Pharmaceutical company based in Bombay, India). This experience allowed me to grasp an understanding in anatomy, psychology and medical treatments for the human body.
Afterwards, I pursued my career as a Technical and Business Development Manager for SCHOTT. My time at SCHOTT gave me an opportunity to meet with numerous pharmaceutical executives and understand their various technical constraints when it came to glass and its interactions with different products.
After additional experiences in Sales working for international glass manufacturers, I joined SGD Pharma India in 2016 as Sales and Marketing Director.
I consider my strengths to be a combination of my initial studies in Organic Chemistry and my previous experiences in sales of pharmaceutical products.
Can you describe your role in a little more detail?
In my role as Director of Sales for SGD Pharma India and with the support of my teams, I am also a Key Account Manager for the Indian division of a Pharmaceutical Laboratory who is global leader on the market. My responsibilities also include the imports of glass vials produced in our European plants, the export of glass vials produced locally in Vemula and lastly I manage domestic sales for the Indian Province of Gujarat.
​​Are there any achievements that you are particularly proud of since you joined SGD Pharma?​
 ​Since 2016, my teams and I have successfully developed 6 new vials at our plant in Vemula for new medical launches at one of our clients who is a global leader in the pharmaceutical industry. I value these collaborations as likewise to SGD Pharma, this Pharma market leader always places the patient at the center of its decisions.
Is there something that you particularly enjoy about your work environment and that you would like to share?
The commitments of the teams at every level and with respect to our company guidelines provides fulfilling experiences. Each one of us feel accountable for our actions and this translates to high team morale and a strong team spirit. I strongly believe that the cohesion within our teams is the driver for our substantial growth these last five years.